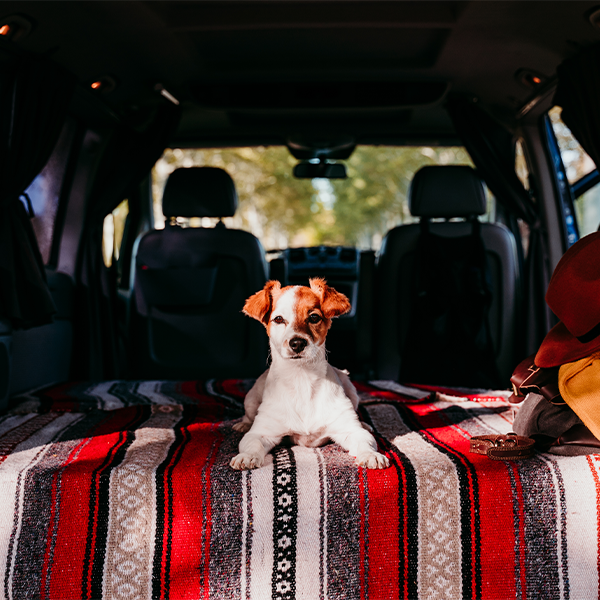 Is it really a family holiday if your four-legged pal can't join you? On the Macleay Valley Coast, the fun stretches beyond us humans and right into the canine world, with a smorgasbord of activities tailored to dogs. From pristine beaches and parks to pooch-friendly eateries and pubs, the holiday of doggy dreams is calling…
1. Go off-leash on the beach
They're memories that stay with you forever – galloping, water-soaked legs racing along the sand as your grinning kids struggle to keep up, everyone falling in a heap as they hit the water. Create your own special moments by seeking out one of the region's most postcard-perfect off-leash beaches. Parts of Crescent Head's Killick Creek, Delicate Nobby Beach, Big Hill Beach and Back Beach, plus parts of Stuarts Point, Grassy Head and Hat Head have all been declared off-leash areas. Keep an eye out for signage on specific markings to ensure your visit follows local laws.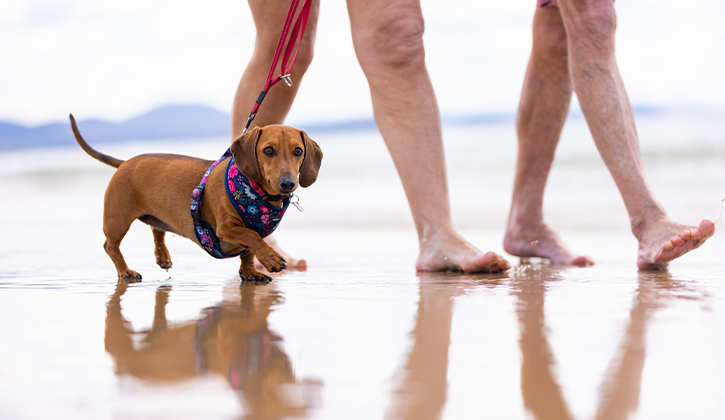 2. Hit up a local dog park
The Macleay Valley Coast is a dog-loving community, so visitors can freely walk their pooches in most public places if their droppings are recovered and popped into one of the readily accessible red bins. National parks do remain no-go zones, however dogs can join you in parts of Crescent Head's Goolawah Regional Park. In South West Rocks, there's even a purpose-built dog exercise area at Matty's Flat. For more information on the region's zoning maps, click here.
3. Pick dog-friendly accommodation
Did you know each of the Macleay Valley Coast Holiday Parks welcomes pups with open arms? Before you pack their doggy bags, there are just a few conditions to meet which you can read more about here. Once you've ticked all those boxes, sit back and relax knowing your furry mate is with you every step of the way.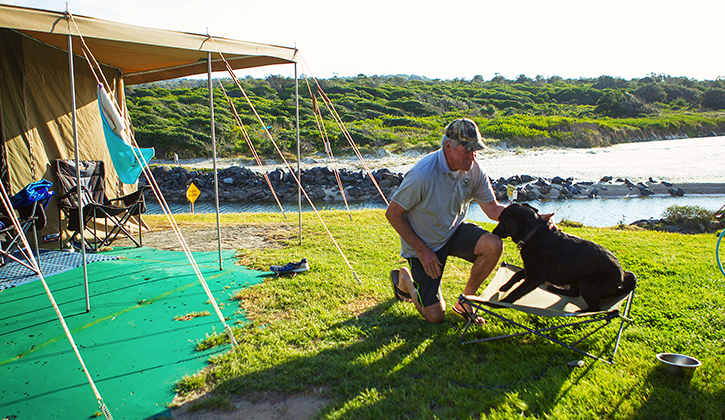 4. Sink a schooner with your pup
Put in some serious bonding time with your dog by cruising down to one of the region's many pooch-friendly pubs. The Heritage Hotel in Kempsey's Gladstone offers incredible views of the Macleay River and live music on Sundays from 3pm. The Riverside Tavern also sits on the banks of the river at South West Rocks and says yes to bringing your fur bubs along.
5. Make it a puppaccino!
Live the latte lifestyle with your furry companion in tow at one of the Macleay Valley Coast's many dog- cafes and eateries. Eternal Oak Café in Gladstone is renowned for some of the best coffee friendly and meals in town, plus the views overlooking the Macleay River are uninterrupted and sensational. In South West Rocks, Sixty Degrees and Malt & Honey Café both offer impressive brews and dog-friendly outdoor seating.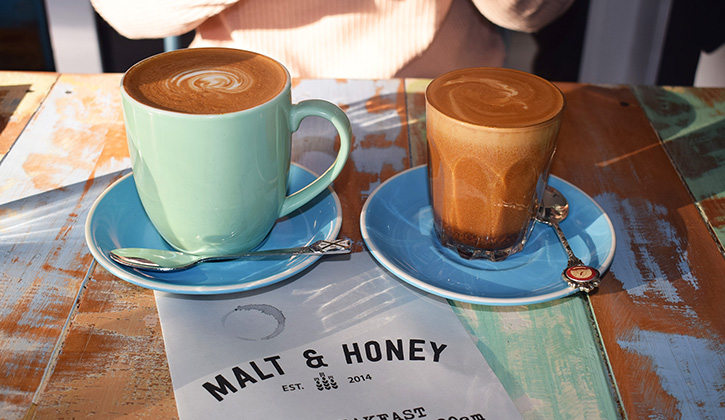 For more information or to book your next getaway for you and your furry family member, visit the Macleay Valley Coast Holiday Parks website here.