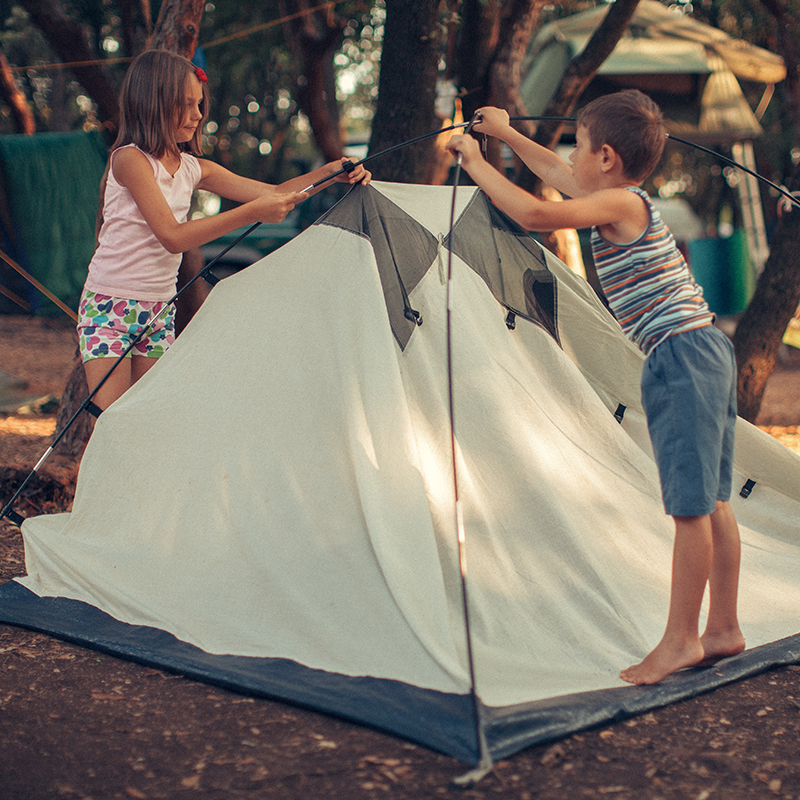 Whether you're a seasoned caravanner on your big lap of the country or setting up the tent for the first time, if you're not prepared on your next holiday you're bound to run into a few bumps along the way. Thankfully we've done all the research to bring you the best family camping hacks to ensure your holiday is frustration free.
Dilemma: The kids (and everyone else) are sick of cereal for breakfast
Tip: Change things up with pancakes. Easy to pack, fridge free and found at many corner and large grocery stores all you need to do mix in the required amount of milk or water, shake and pour for a delicious breakfast cooked in minutes. And with barbecue areas found at all of our parks, cooking and clean-up will be a breeze. Our favourite toppings? Banana and Nutella.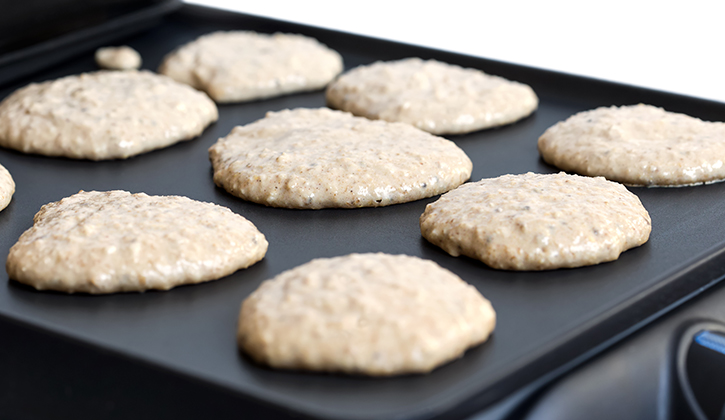 Dilemma: Set up and pack down is taking forever
Tip: Create a routine. So, this one is more for the seasoned caravan and campers but it's a great tip for newbies too. Having a routine in setting up and packing down will save you time and keep the campsite tiffs to a minimum. Though this can be different for everyone, it's always a good idea to bring along labelled bags for smaller bits and pieces, keep instructions handy and remember park staff are always there to lend a helping hand.
Dilemma: The mosquitos are biting but you're out of repellent
Tip: Itching away your holiday is no fun for any camper but a great tip when travelling is to pick up a citronella candle or coil. All you need to do is light it and the mosquitos will stay far away from your camp site, meaning more time for roasting marshmallows and less time shewing away the annoying bugs.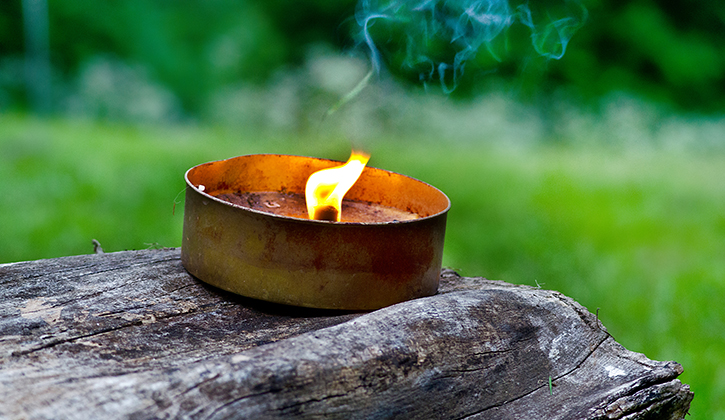 Dilemma: The esky is running out of space fast
Tip: If you're struggling to fit all of your goodies into an esky and are in need a little extra space why not try freezing water bottles to use as your ice packs? Just like a regular ice pack they will keep your food and drink cool while taking up less space, plus when they melt you'll enjoy icy cold water.
Dilemma: You love bushwalking but it's tick season
Tip: Surrounded by lush National Parks it's inevitable you'll want to head out exploring while on holidays at one of our 5 parks, but if you're visiting during Spring it's important to look out for ticks on dense bush trails. Thankfully we have a natural homemade deterrent you can either make up before your holiday or while on the road. All you need is one part of Teatree oil mixed with two parts of water in a spray bottle. Spritz your shoes, socks, pants and legs before you start your walk and you're good to go.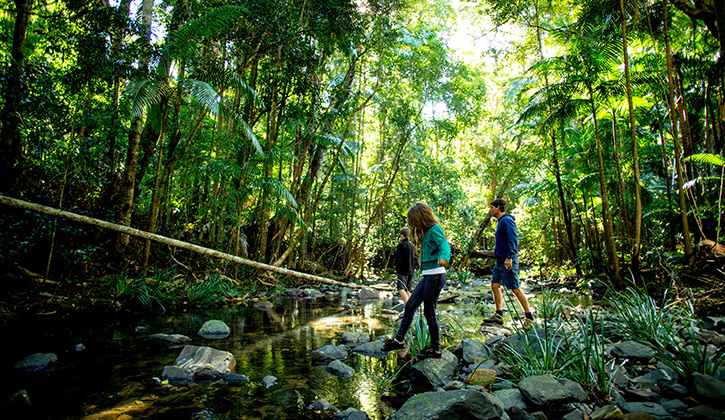 Dilemma: Your electronics all need charging at the same time
Tip: A multi-charger or power board. This is the simplest and possibly the most frequently forgotten item while on the road but essential for all tech-savvy travellers. Picking up a charger with multiple USB ports for your devices or grabbing the trusty old power board before leaving home means you can maximise use of a power point and everything will be ready for the next day.
Dilemma: It's a rainy day but you have more exploring to do
Tip: Ponchos. Though we are thankful for our many sunny days on the Macleay Valley Coast a poncho is always a good idea to carry for when unexpected rain is on the horizon. Lightweight and easy to store whether you keep it in your car or add it to your adventure back pack it's the smart way to stay dry while still getting out and about. Plus, we promise it will be extra handy during pack down when both hands are needed.
Dilemma: It's beautiful during the day, but the temperture drops at night time.
Tip: You can't always predicent the weather right – and sometimes, not even the weatherman can. If you're planning a family getaway this Spring or Summertime, ensure you pack some warm clothes or extra blankets, just incase the temperture drops overnight.
Dilemma: No one can agree on what activities or attractions to do.
When travelling with the whole family, sometimes it's difficut to agree on what to do. And sometimes it's impossible to fit everything in, especially if you're only doing a weekend getaway.
Tip: Put together an iteinary. Write down everything each member of the the family wants to do and allocate a time and day for each experience. When a plan is in place, it's more likely it'll happen. If you can't fit everything into the one trip, figure out what experiences are more unique to the area. If visiting a local waterfall is on your list, but you visited a waterfall a few weeks ago with the family – then maybe it's worth giving up in favour of something different.
Dilemma: It's almost time to check out, but there's so much to pack and tidy away.
Tip: Get the kids invovled. While they may not be able to pull down the tent or carry the esky, they can help with the little things, like packing away their clothes or looking for any little miscellaneous camping items that could easily be missed and left behind.
Dilemma: You have no idea where to holiday next
Tip: Whether it's a pet-friendly caravan park or a holiday park close to the beach, find something that's right for your family. There's plenty of caravan and camping sites with great features and facilities.
Ask the whole family for ideas of what they'd like to do or see at your destination and find a location that offers it all. You can even ask other families for their favourite family-friendly holiday park recommendations.
Eager for your next camping trip?
With five holidays parks in amazing locations around the Macleay Valley Coast, isn't it time you came to explore?
Learn more