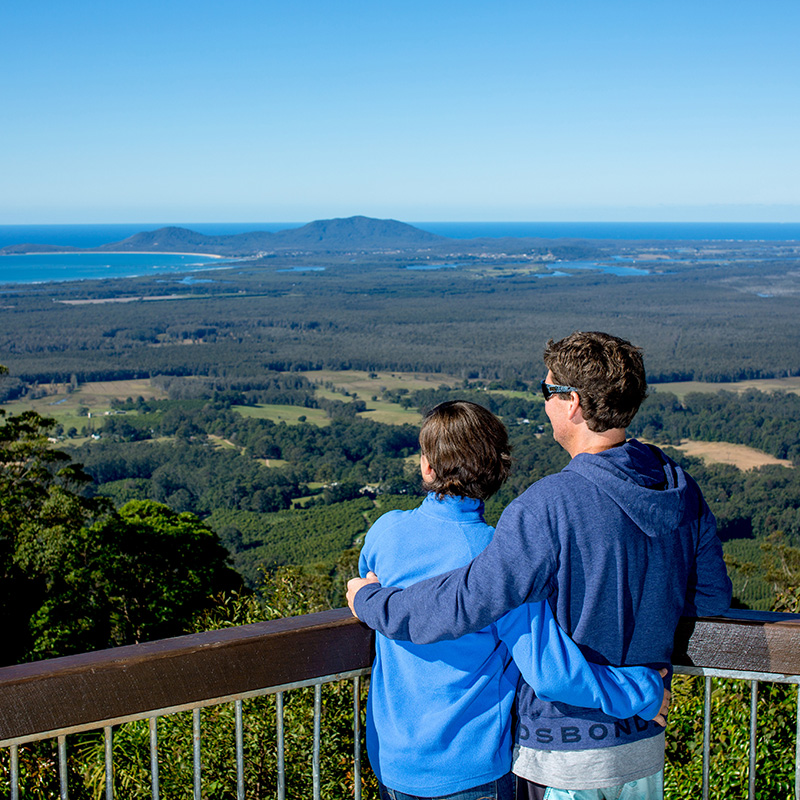 With warm days filled with sunshine, get ready to say hello summer and explore some of the most pristine, untouched national environments on the east coast of Australia. Discover lush coastal forests, breathtaking 360-degree views and a new trail waiting around every corner with an adventure to these national parks in NSW.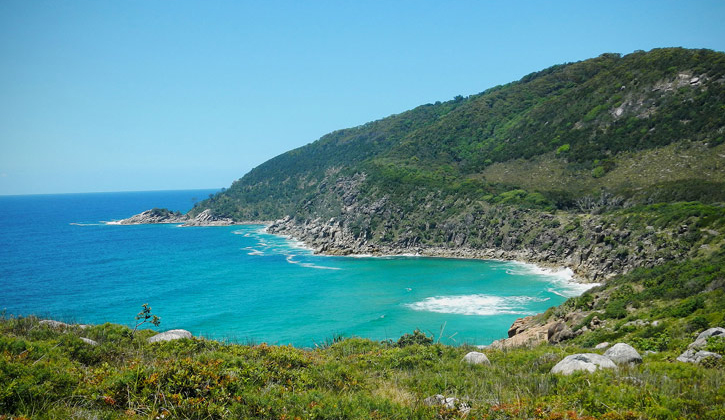 Home to the historic Trial Bay Gaol, Arakoon National Park is a coastal forest filled with winding bushwalking trails and spectacular lookout points. Found only 4 km from South West Rocks, the national park is easily accessible and family friendly. If you're packing a picnic or looking for the ideal barbecue spot, Front Beach, Little Bay picnic area and the Trial Bay Goal are all great choices. Spring is the perfect time to visit with wildflowers coming into bloom, she-oaks producing fruit and black cockatoos in abundance.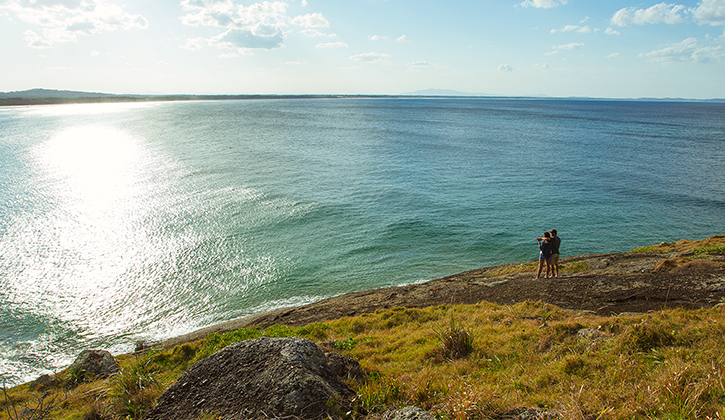 Offering breathtaking coastal views, fantastic rock fishing, and plenty of native wildlife to spot, Hat Head National Park really does have it all. Nestled at its base you will find Hat Head Holiday Park and access to the iconic Korogoro Track. Starting at the mouth of the Korogoro Creek, the trail winds through the national park before opening up to stunning 180-degree views across the coast, providing an ideal location to watch the sunrise. If you're visiting for the birdlife, black swans, spoonbills, hawks, eagles and curlews all call the park home, making it an ideal spot for keen bird watchers.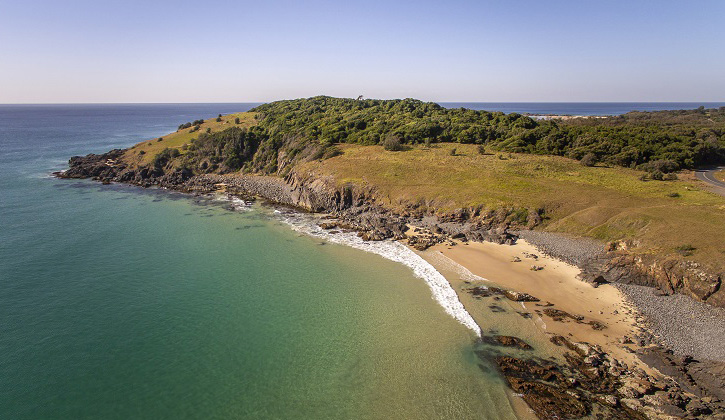 If you're looking for a serene escape that feels untouched by the rest of the world a visit to Goolawah National Park will be at the top of your list. With its endless stretches of uncrowded beaches and pristine headlands waiting to be explored, the national park consists largely of coastal land that feels forgotten by time. Running from Crescent Head to Racecourse Headland, the park eventually meets the Goolawah Regional Park. The ideal setting for snorkelling, swimming, surfing and great whale watching in season. This national park is a nature lovers paradise.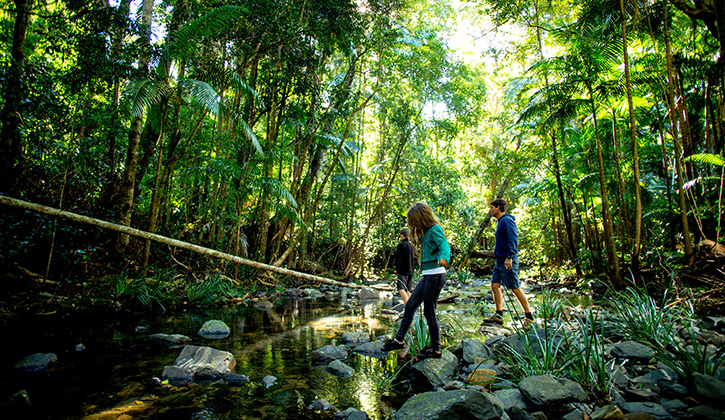 A short scenic drive from both Grassy Head and Stuarts Point you will find the Yarriabini National Park. With great bird watching, the lush rainforest, bubbling creeks and serene picnic spots of the national park provide a great day out for the whole family. Whether you choose to explore on foot with a pair of binoculars or pack the mountain bike for some action, the tall forests and palm-lined creeks will have you in awe of its natural beauty. Enjoy lunch at The Pines picnic area, surrounded by rainforest and featuring traditional Aboriginal artwork it's the perfect way to relax in nature.
New England National Park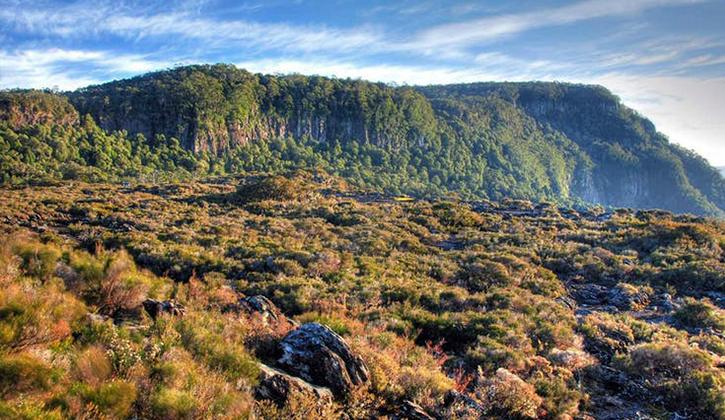 Home to the world heritage listed Gondwana rainforest, the New England National Park is filled with endless walking trails and spectacular views. Found in the Northern Tablelands of New South Wales, you'll be left in awe of the towering gums, bright rosellas that call the park home and serene wilderness that surrounds you.
With its beautiful rock formations, beachside picnic areas, sweeping ocean views and bustling wildlife population there's always plenty to see in the Crowdy Bay National Park. Located 50 minutes south of Port Macquarie, this national park is perfect for nature lovers who are keen to hike and pack the fishing rod. Pack your walking shoes and head for the cliff trail to take in rocky platforms and eroding formations, before exploring the rock pools at low tide.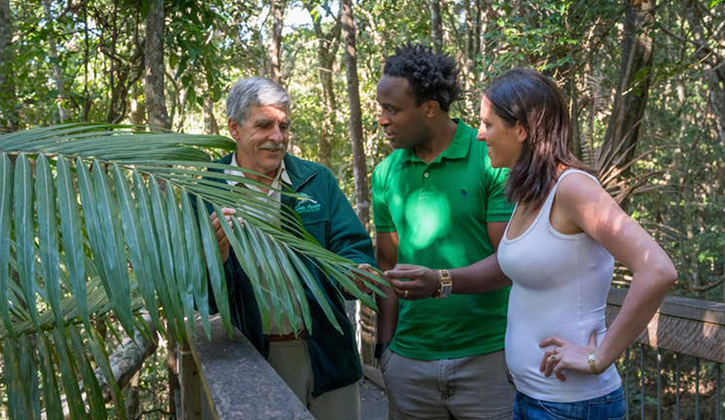 Rich in local history and lush rainforest, the Sea Acres National Park can be found in Port Macquarie. One of the few National Parks in Australia where the rainforest meets the sea, it's a unique setting. If you're setting out on foot you'll find a boardwalk meandering through the trees as well as an elevated rainforest walk way stretching 1.3kms. Plus, with a range of Aboriginal Discovery activities offered in the Sea Acres Rainforest Centre, it's an educational experience for all.
If it's flowing water falls and 4WD trails you're looking for, head to the Carrai National Park. Set on the granite plateau of the North Coast of NSW, inland from Kempsey, the area offers subtropical rainforest and an endless sense of adventure, with 4WD trails filling the park. And with breathtaking views stretching all the way back to the Macleay River Valley, it's a national park not to be missed.
Cottan Bimbang National Park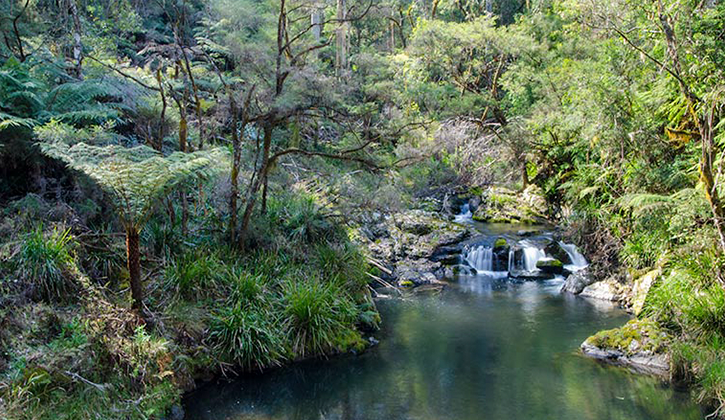 Another great spot if you're a 4WD lover is the Cotton Bambang National Park. Offering rugged mountain views, dense forest, and an abundant population of local wildlife that call the park home, it's a serene environment that's sure to make you slow down, take a deep breath and appreciate the beauty of nature.
Views, views, views. With some of the most spectacular scenery of any national park on the list, Dooragan National Park and it's North Brother Summit are beyond breathtaking. Found west of Laurieton, pack a picnic and spend your afternoon taking in the vista over Queens Lake and North Haven. And with easy accessibility to lookout points, it's a great stop for families with young kids.
Explore the Macleay Valley Coast!
Our beachfront holiday parks are the perfect base and offer a range of accommodation including sites and cabins.
See locations