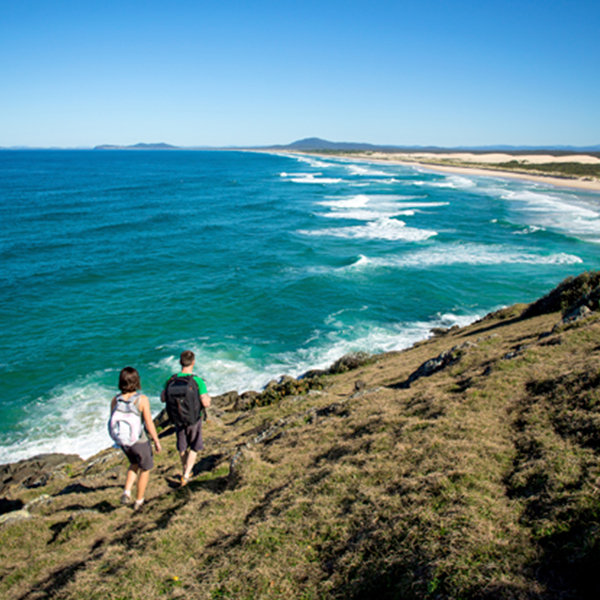 Whale season on the Macleay Valley Coast is a magical time of year. With plenty of clear and warm days and so many fantastic coastal lookout points, the conditions are perfect for spotting these gentle giants as they migrate. For your best chance to see these magnificent creatures waving from the waves, breaching and feeding in their pods, you won't want to miss checking out these lookouts on your next getaway.
Beginning at Hat Head Holiday Park, wander over the footbridge and through the lush coastal forest before emerging out onto the headland. Offering sweeping views across much of the Macleay Valley Coast and over the ocean, this track is ideal for those looking to take in the beauty of nature while spotting a whale or two.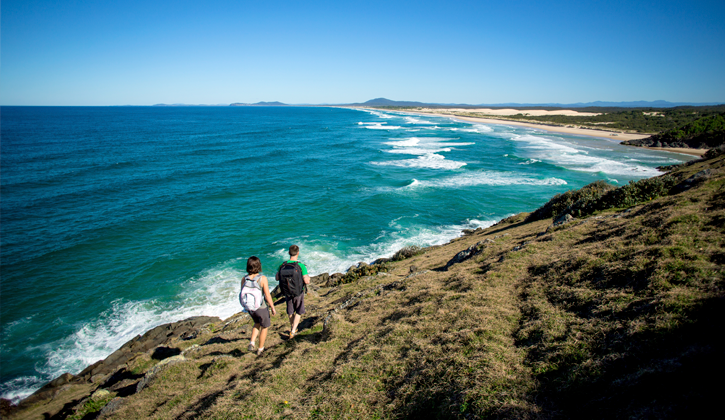 A favourite of locals and tourists alike, take the short 13-minute drive from Horseshoe Bay Holiday Park up to the iconic Smoky Cape Lighthouse. Almost immediately on arrival you'll find Captain Cook's lookout. A large grassy area with barbecues, the lookout is an ideal spot for lunch with a view. After lunch begin the walk up to the Smoky Cape Lighthouse. Towering over the coastline, this iconic monument offers 360-degree views over the entire Macleay Valley Coast. A whale watchers paradise, on a clear day you'll enjoy views as far as the eye can see with whales spotted daily during season breaching and swimming in large pods.  
Located on the south eastern side of Crescent Head, moments from Crescent Head Holiday Park, Reservoir Lookout offers breathtaking views south over Goolawah National Park right down to Limeburners Creek National Park. The lookout not only takes in the rugged beauty of the surrounding coastal national parks but offers expansive views over the ocean. Soak up the serenity and take some time trying your luck to spot one of these gentle giants as they cruise along the coastline.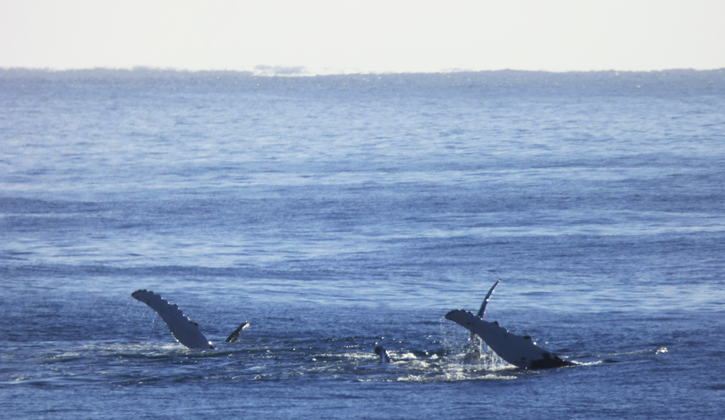 Winding through coastal rainforest and sheltered gullies, you'll be treated to fantastic coastal views along Connors Walking Track. Found in the southern section of Hat Head National Park, the 6.6km track offers a delight around every corner. With everything from lookout points ideal for whale watching to secluded beaches, wild flowers in the spring and even a blowhole. Make sure to pack your binoculars for bird watching on land or to get a closer look as the whales breach out to sea.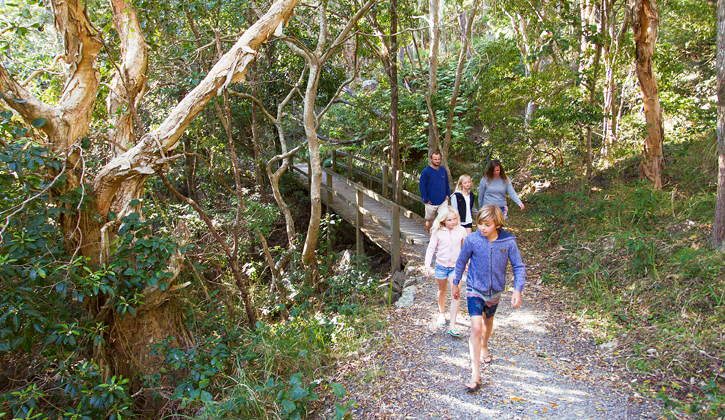 Meander through lush coastal bushland and soak up brilliant views to Smoky Cape Lighthouse and Green Island on this walking track. Offering the perfect vantage point to spot an abundance of wildlife the track overlooks Green Island which is set just 100m off the coastline. The island attracts a large variety of birdlife and provides shelter for whales during rough seas.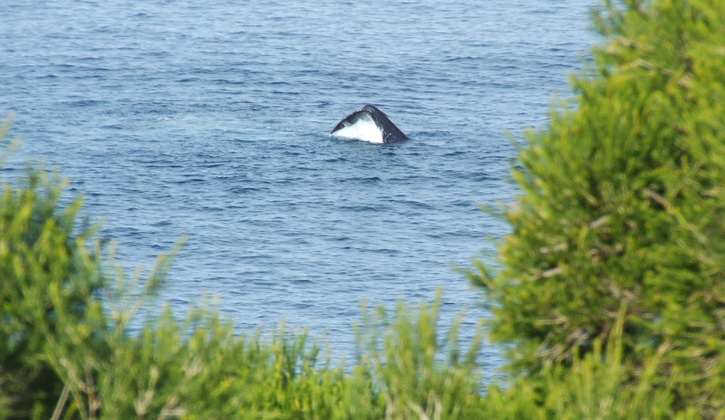 Whilst these spots are definitely worth visiting, you can also spot these gentle giants cruising along out the front of our 5 holiday parks along the coast. 
Enjoy your next holiday on the Macleay Valley Coast
Our coastal front holiday parks are the ideal place to set up base while you spend time getting back to nature.
Learn more