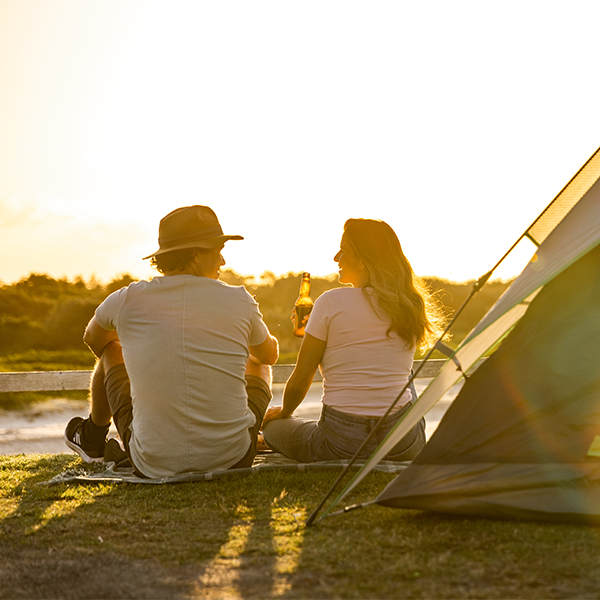 Swim, eat, sleep, repeat – it's the great Australian holiday dream. Grabbing the family, escaping to nature, and relaxing on an extended break is what summer is all about. But if you're not prepared, that long-awaited camping getaway can go haywire – fast. Make sure your Christmas holiday runs smoothly with our essential camping checklist. 
1. Complete your car safety checks before you hit the road
First thing's first. A reliable vehicle is crucial in getting you to your destination, so make sure it's in tip-top shape. Check your tyre pressure (including your spare), as well as your engine oil to ensure your motor doesn't blow. Test your headlights, scan your windscreen for chips, give your wheel alignment a once-over, and don't forget those brakes!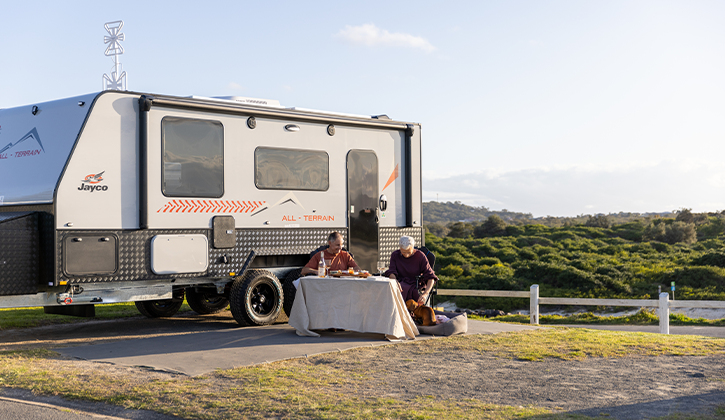 2. Make a plan for wet weather
Let's be honest – Australia is a country of unpredictable weather. Chances are your holiday is going to see some rain, so it's always wise to plan for any precipitation. To keep everyone dry, make sure to pack a few tarps. Ponchos are minimal space invaders, as are microfibre towels, which dry much quicker when the sun's hiding. Freezer bags are also handy for keeping valuables clean and dry.
And to help fend off boredom, pack activities you know the family will enjoy. Games, iPads stocked with movies and binge-able TV series, puzzles, books – whatever your clan is into, pack it.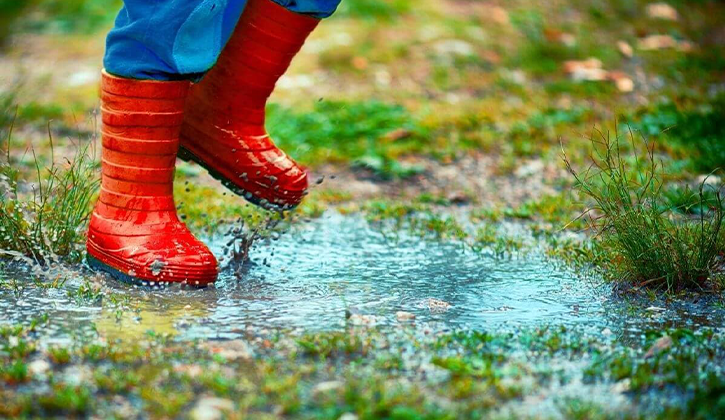 Image Credit: Four Around The World
3. Don't miss scheduled holiday activities
It's easy to get lost in the spirit of the Christmas holiday season (what day is it again?), but staying across local holiday events and activities will provide even more memorable moments. Our five Holiday Parks in the Macleay Valley offer a range of fun holiday activities for both kids and adults, so you can expect a smorgasbord of action throughout your entire visit. Enjoy everything from scavenger hunts and reptile shows to live music and food van visits. Ask reception for up-to-date programs or follow your preferred park's Facebook page.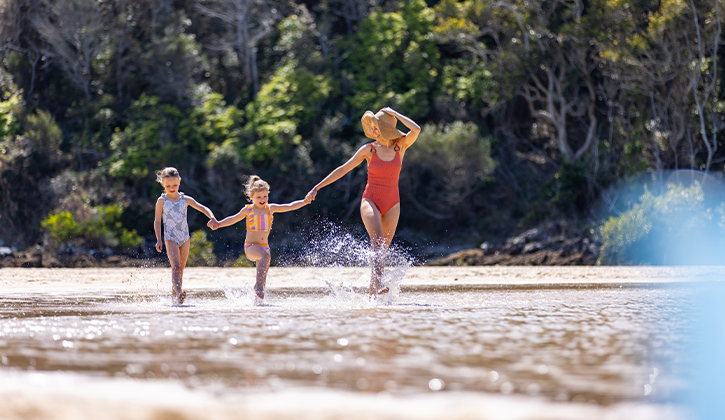 4. Update your first aid kit
When's the last time you checked the expiry date on that disinfectant stashed at the back of your medicine cabinet? Or restocked your bandage collection? Keep everyone protected while discovering the great outdoors by packing a fully stocked first aid kit. You can always purchase a pre-made kit from an adventure store, but just make sure it contains the essentials. Band-Aids and adhesive bandages, disinfectant, cotton pads, a saline solution (to wash out eyes and soak cuts), scissors, cold and flu medication, tweezers, and an antiseptic cream are all worth their weight in gold.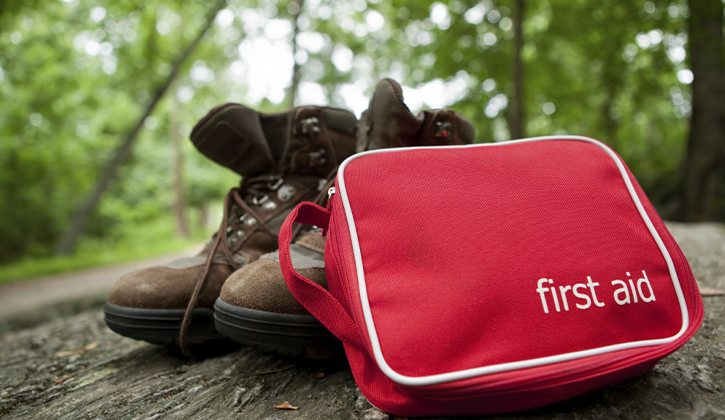 Image Credit: Eureka Tents
5. Plan day trips to explore even more of the area
If you can remove yourself from the leftover Christmas ham, why not venture just out of town to discover the surrounding region? The Macleay Valley Coast is filled with sensational day trips, including the quaint suburb of Frederickton, just 25 minutes away from Hat Head Holiday Park by car, and the historic town of Gladstone, about 20 minutes north again. Try a flaky, buttery treat from Fredo Pies and Café while you're in Frederickton, and don't miss Gladstone's stunning architecture in the way of its art galleries and boutique stores.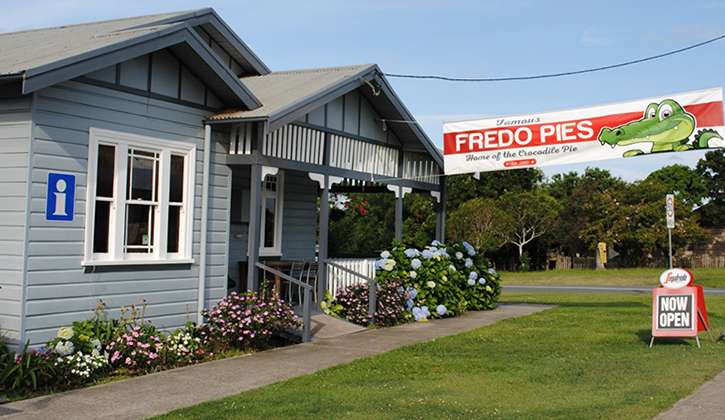 Image Credit: Macleay Valley Food Bowl
6. Pack food you don't need to refrigerate
Unless you've got a fridge in your camping arsenal, staying on top of your esky ice supply can prove challenging, particularly if you've settled on a remote destination and stores are a decent drive away. Shop the aisles for snackable items like nuts, eggs, processed meats (it's Christmas after all!), avocados, crispbread and fresh fruit including apples, bananas, oranges, and watermelon. Craving some nutritional value? Stock up on raw carrots and celery, too.   
7. Invest in gadgetry to make life easy
Avoid camper envy when you hit your destination by picking up a couple of your own clever creations in advance. A foldable clothesline with a few pegs is always a good idea, as is a collapsible dish drying rack to maximise packing space. If you're willing to spend more on indulgent contraptions, portable espresso machines are another game-changing solution, as are reclining camping chairs and rechargeable headlamps.  
8. Get to know your neighbours
Just like your regular neighbours, fellow campers are the ones you'll look to for emergency supplies and a helping hand if reception has shut for the evening and nearby stores are closed. Take the time to greet the families camping adjacent to your site and, often, you'll discover so much more than a friendly ally. Regular camping colleagues can lead to holiday friends (for children and grown-ups) for many seasons to come.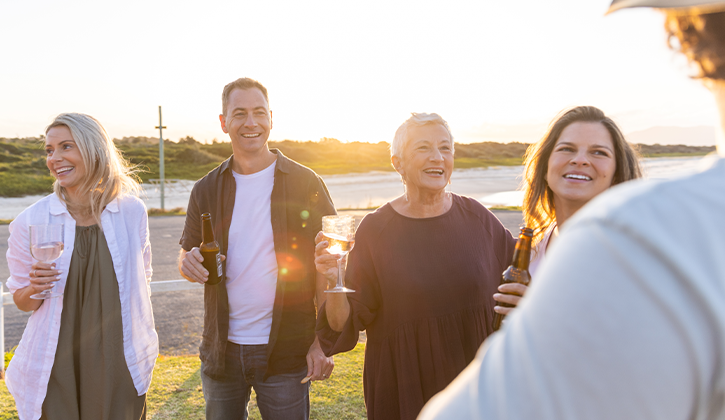 9. Make mini condiments your friend
Save space in the car by eliminating big bottles and jars within your food and utensils stash. Rely on itty bitty Tupperware containers to transport your favourite sauces, salt and pepper, and cooking oils. Extend the sentiment to your cleaning supplies too. Creating miniature cases of dishwashing detergent, washing powder and stain remover will be easier to lug around the site, as will be smaller portions of your toiletries. Think shampoo, conditioner, body wash, face wash and everything else that could possibly downsize during your trip.  
10. If you're loving it, book it again
Despite travel opening around the world again, staying local remains a popular holiday choice, particularly when you're looking to escape and unwind with minimal fuss. Ensure you can return to your favourite camping grounds next summer by enquiring with the booking team. Even if they're not taking reservations for another few months, find out precisely when bookings will open and mark your diary. Great parks are in great demand these days.