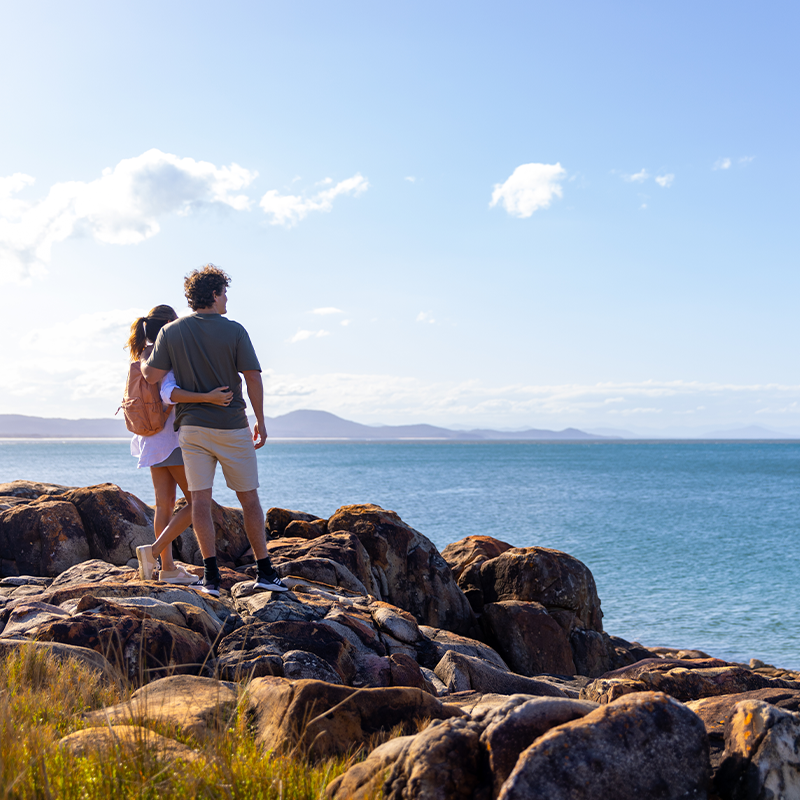 Squeezing a destination's must-visit spots into a tiny itinerary isn't the easiest of tasks. Our advice? Jot down the ones that entertain while also providing impeccable sights. From top notch dining amongst Macleay Valley's most beautiful waters, to teeing off in a game of golf as you watch the waves roll across the coastline, our list covers all bases.
1. Pack a picnic lunch to enjoy at Mount Yarrahapinni Lookout
If the sun's shining, head towards one of the region's most sensational vantage points. While Yarriabini National Park's The Pines picnic spot offers creature comforts like BBQs and toilets, saving your sambos for the lookout itself will give you uninterrupted glimpses of almost the entire Macleay Valley coastline. And if all that dazzling blue grows old, there's also rich hinterland and farm life to marvel at. Just don't forget comfy shoes – Mount Yarrahapinni towers high at 498 metres above sea level so you'll be walking at least part of the trail.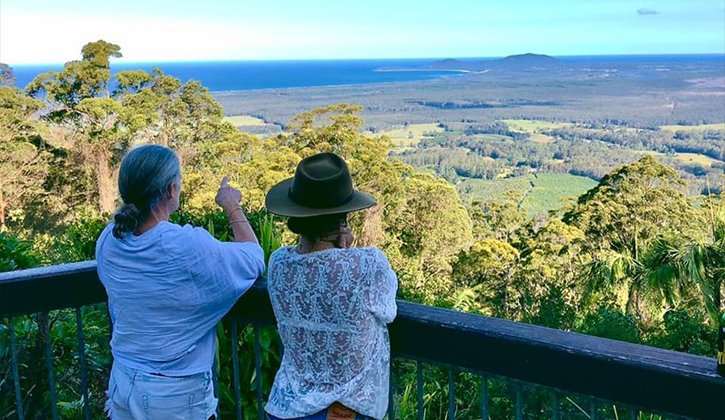 Credit: @gravitynorth on Instagram
2. Grab your clubs for a round at the Crescent Head Country Club Golf Course
Fancy your swings with a side of crystal-clear ocean? Crescent Head Country Club's six-hole course overlooks the cascading waves of the Pacific Ocean and is famous for being one of Australia's most stunning golfing spots. If you're a real golf nut, there's the added bonus of its lush, pristinely manicured grounds to soak in. Dial down an active morning on the greens by hiring a cart, available from the club house, and if you're keen to lower your luggage load, clubs can also be hired.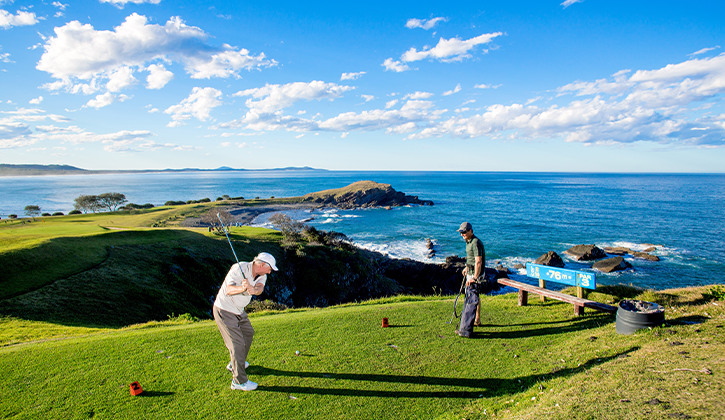 3. Throw a line out at Hat Head
Monster-sized Spanish mackerel and jewfish are just some of the fish up for grabs at this Macleay Valley hot spot, but it's the rugged headland and picturesque estuary that arguably draw the crowds. Take a short walk out of Hat Head Holiday Park and you'll hit Korogoro Creek, a beautiful estuary that meets the sea, where you can also look for whiting, bream, flathead, bass and mud crabs. Venturing further out to The Island, Bird Rock and Spinning Ledge will lead you to the lands of marlin, tuna, kingfish and those giant mackerel and jewfish.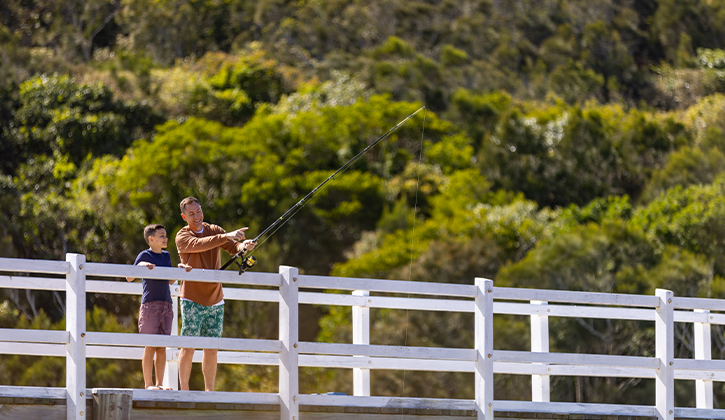 4. Discover the magic of Hat Head's Smoky Cape walking track
While whales, swamp wallabies and unique bird species can all be spotted along this challenging one-way trail, its jaw-dropping views will stay with you long after you reach the end of the 2.2-kilometre stretch. Found in the northern part of Hat Head National Park, the track is a true highlight of the larger Little Bay to Smoky Cape walk. Make it a sunset to remember by climbing Smoky Cape Lighthouse, a remarkable octagonal tower located at Captain Cook lookout, right at the start of the track.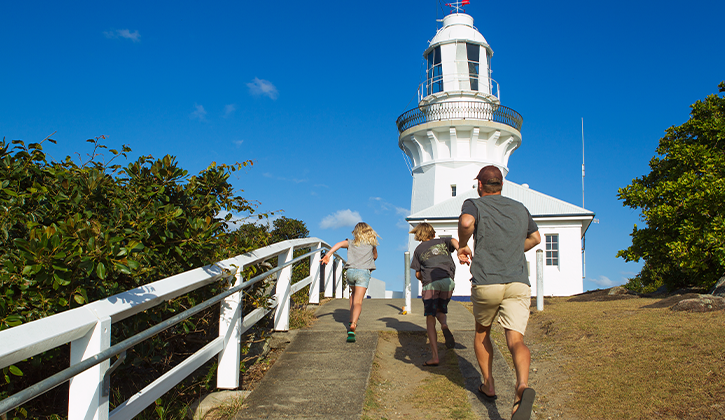 5. Watch for birds at South West Rocks
Be spoiled for beauty at this heavenly haven, combining postcard-perfect beaches and a creek brimming with feathered friends. To spot some really special species including waders, Mangrove Gerygone, Satin and Leaden Flycatchers, get to the South West Rocks Creek via Gordon Young Drive and New Entrance Road. Pack your binoculars in your beach bag and plan to stay all day. Fast fact: There are more than 300 species of birds to be discovered within Macleay Valley. Get gawking!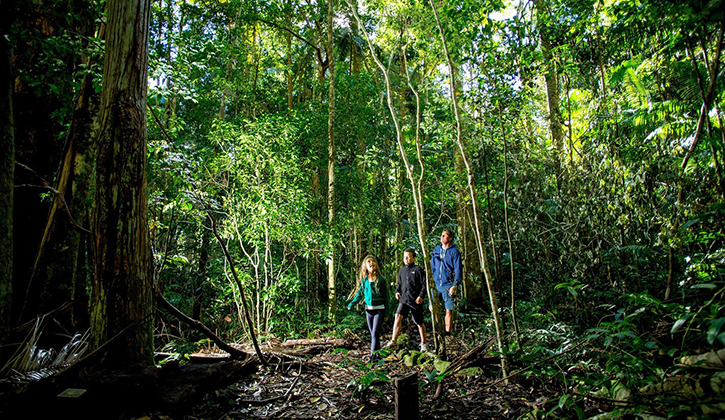 Credit: Macleay Valley Coast
6. Get your long lunch on at The Garden Bar & Kitchen
Yummy cocktails, a savvy wine list and a seasonal menu crafted from fresh, local produce play the perfect accompaniments to The Garden Bar & Kitchen's soothing views across the Macleay River. The Frederickton eatery, which makes for a wonderful day trip if you're staying at one of the popular Macleay Valley Coast Holiday Parks, is a big hit within the local wedding scene – and it isn't hard to see why. Book a table on the venue's mammoth timber deck where you'll score a panoramic look at the river's peaceful waters.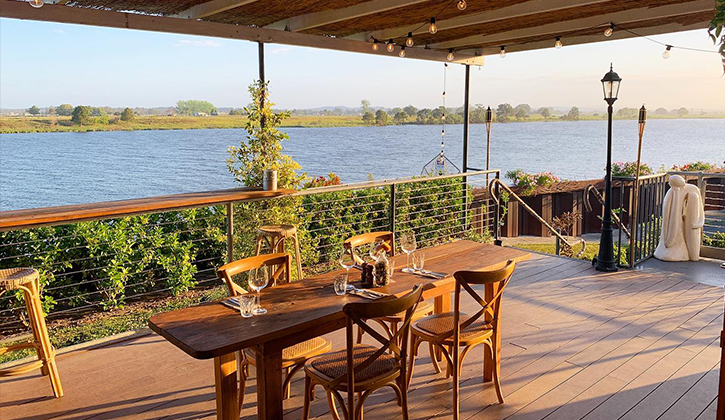 Credit: The Garden Bar & Kitchen
7. Kayak your way around the Macleay River
If those epic waters are beckoning beyond your long lunch, hit the Macleay River on a kayak or canoe to breath it in even more. Locals pop their watercrafts of choice in at Kempsey or Blackbird Flat but if you're all about the easy option, make a beeline to Stuarts Point Holiday Park where you can hire equipment for the day. Paddleboarding more your speed? SWR Sup offers hires by the hour and group tours of Back Creek where dolphins and colourful sea life are known to swim on by.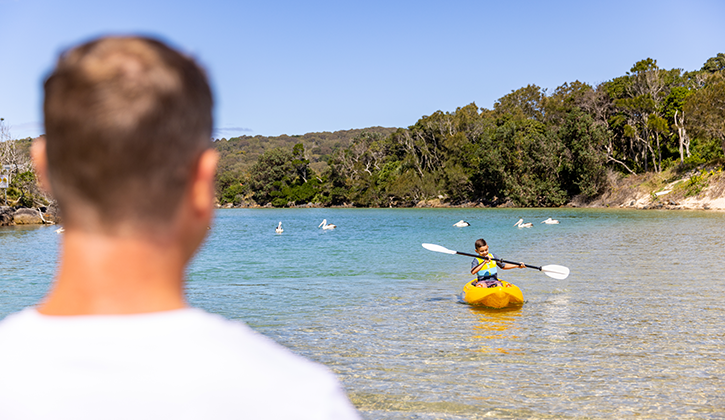 8. Get your culture fix at the Milton Budge Mural Water Towers
Fascinating local artwork set against the spectacular Crescent Head? Now we're talking. Local Aboriginal artist Milton Budge has knocked together two outstanding murals since 1987 – his first was for the Booroongen-Djugun Aboriginal Corporation's Aged Care Facility in Kempsey, and the second is this huge two-tower piece that weaves its story using mosaics, stones and various paint methods. Shift your eyes only slightly beyond the Towers to take in unrivalled ocean views.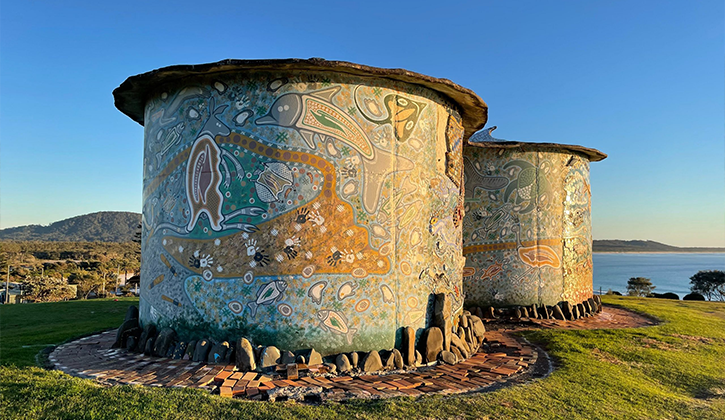 Credit: Macleay Valley Coast
9. Go off the beaten track in a 4WD at Kempsey's Stuarts Point Beach
Grab your beach permit and make tracks to Grassy Head; the northern end at Reserve Road, to be precise. There you'll find the entrance to this peaceful, stunning stretch of sandy coastline where 4WD vehicles often frequent. And make sure you pop a couple of rods in the back because the beach fishing is famed for providing whiting, bream and mulloway. Head straight to the footbridge, just like a local, to catch the good stuff.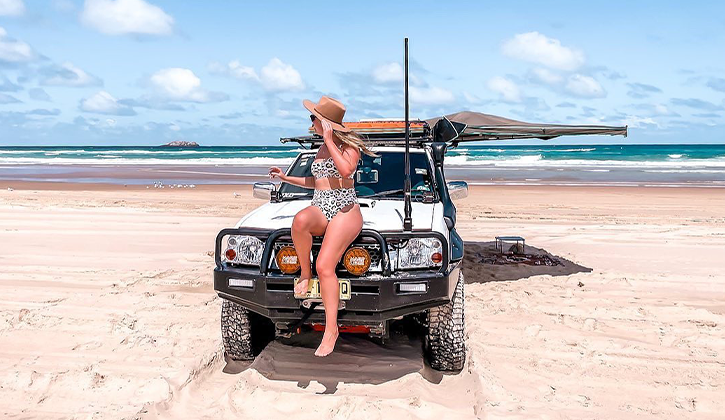 Credit: @salty_nav on Instagram
10. Trek the stunning Stuarts Point to Grassy Heads walk
The 10-kilometre walk from Stuarts Point to Grassy Head (which is rated 'Easy' so there's no need to sweat… yet!), is a circular track that starts at the Stuarts Point bridge as you make your way to the beach. A 2-kilometre stretch then takes you to the Grassy Head Holiday Park towards Grassy Head Road and all the way to Stuarts Point Road and the village of Stuarts Point. Expect wow moments everywhere you look, so fully charge your camera – maximum snapping power required.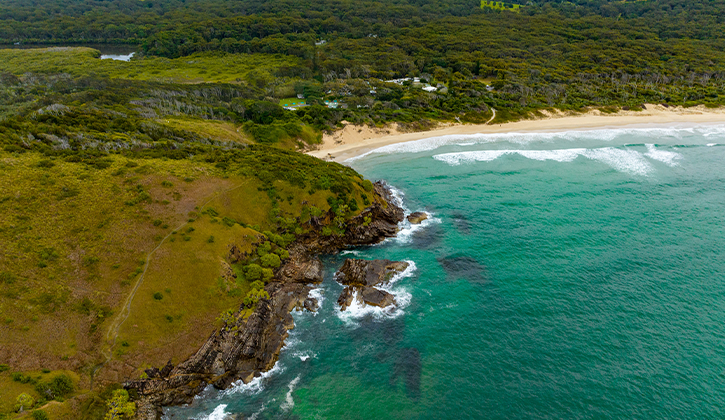 Eager for your next camping trip?
With five holidays parks in amazing locations around the Macleay Valley Coast, isn't it time you came to explore?
Learn more