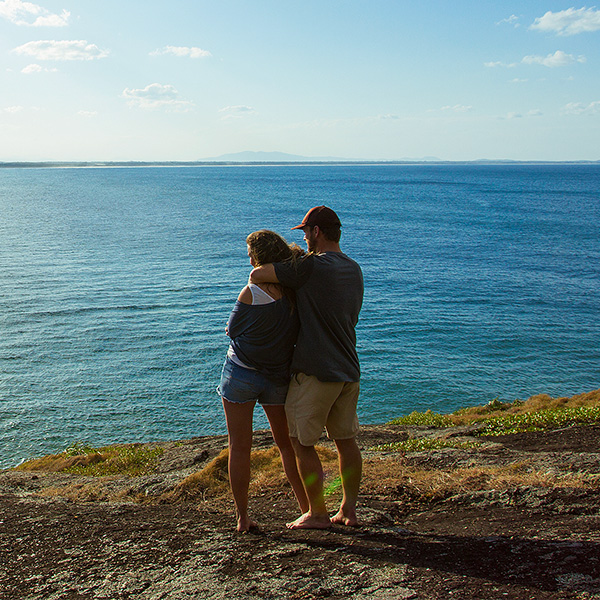 The Macleay Valley offers a variety of outdoor activities for those looking to escape the crowds and take in our beautiful surroundings. The possibilities are endless, from exploring off-the-beaten tracks to swimming in crystal-clear waters. Whether travelling with family, on a getaway with friends or riding solo, this 3-day itinerary will keep you entertained from dusk to dawn.
Day 1: Mt. Yarriabini and Grassy Head Beach
Hinterland Hikes: There's nothing like seeing the entire coastline from a birds-eye view, and the Macleay Valley boasts one of the most incredible views around – Mount Yarriabini Lookout. Nestled in the Yarriabini National Park, this hinterland haven also offers multiple bushwalk trails, Aboriginal artwork, birdwatching, and beautiful forest growth that takes your breath away. The park has facilities and spacious picnic spots, so remember to pack a lunch!
Go for a Surf (or a dip!): A must-visit beach in the area is Grassy Head Beach. With picturesque sunrises and crystalline waters, it really is an idyllic spot to spend the morning. Grassy Head Beach is known to be a popular surf spot, so bring along a board and enjoy the beautiful rolling waves, or go for a quick dip and a leisurely walk.
Dinner with a View: Just 30 minutes north of Grassy Head Beach is Nambucca, which has a lot of great local options for dinner. Enjoy a cold drink and some fresh local seafood at V Wall Pavillion, a casual environment where you can watch the sunset on the deck and take in the breathtaking beach views.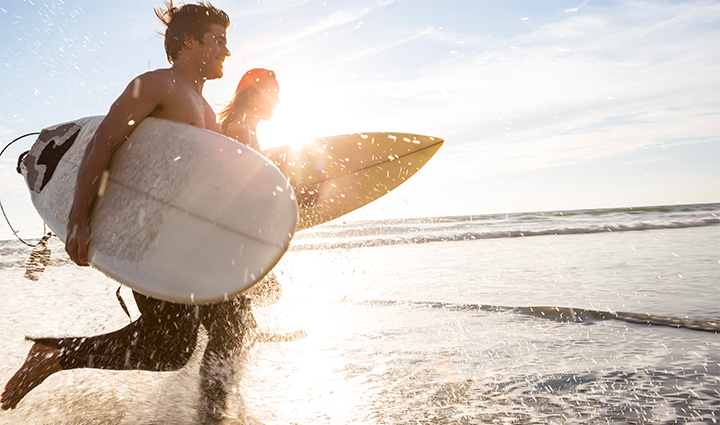 Day 2: South West Rocks
Explore the Reef: Grab your Go-Pro and head to Horseshoe Bay, a coastal gem famous for its diving and snorkelling. Explore the marine mecca's gentle clear waters, beautiful coral, vibrant-coloured fish, and more.Want to explore a bit further? Experience an ocean cave dive and venture down to the famous Fish Rock Cave. You may even come across an endangered Grey Nurse shark or two.
Grab a Bite: If you're after some fresh seafood, the local fish and chips shop is a popular favourite. Pick up a delicious Fisherman's basket for the group, grab yourself one of their famous milkshakes, and watch the slow-rolling ways out the front.
Catch a Country Picture Show: Rainy day? No problem. Pop into 6th Toe Music + Movies to see what films are playing. This historic single-screen boutique cinema is situated right in the heart of town.
Retro Bowling: Ready to challenge your friends and family to some ten-pin? The new Social Alley is the place to be. The space has a fun retro and vintage feel to it and offers a sports bar and diner as well!
Fish for Flathead: It's no secret that the Macleay Valley is famous for fishing. Park up somewhere between Macleay Arm to Stuarts Point during low tide and sink a line.
Heritage Sites: Experience some of the fascinating historical attractions that South West Rocks has to offer. Soak up some history (and more fantastic scenery) in the 19th Century Trial Bay Gaol and museum. Or, if you're up for a climb, the beautiful Smokey Cape Lighthouse stands high on the rocky headland.
Dinner Feed: Overlooking Horseshoe Bay is the Seabreeze Beach Hotel, a casual yet vibrant pub that has regular events and live music. What's more, the pub has a 'kids' space' with a rock wall and entertainment.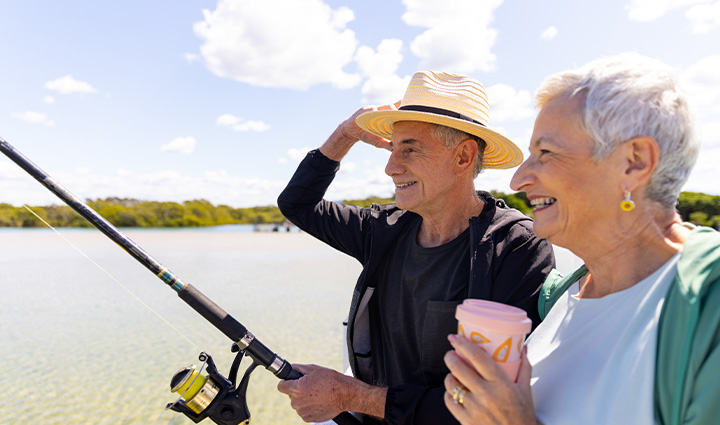 Day 3: Crescent Head
Lagoon Life: Take the out SUP or floats for a relaxing time down at Crescent Head's iconic Killick Creek. The small estuary is a great little spot to splash around in shallow waters, swim in the entrance channel, or take out the rods and have a go.
Crescent Head Lookout: Enjoy the serenity and the spectacular 360-degree view at the headland lookout. If your relaxing visit falls sometime between May to November, bring along your binoculars and do a bit of whale watching.
Tee Off By The Sea: Whether you're a regular golfer or just looking to hit some golf balls with mates, Crescent Head Country Club has a beautiful course you won't want to miss. It offers stunning scenic views of the coast and has a nice bar and restaurant at the clubhouse.