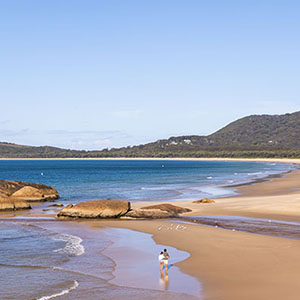 Nestled along the picturesque Mid-North Coast of New South Wales, the Macleay Valley Coast is a well-kept secret, perfect for those seeking small-town charm, serenity and natural beauty. With its secluded beaches, lush bushland and abundant wildlife, this hidden gem is a haven for travellers seeking a soul-reviving escape from the daily grind.
But here's a secret: the Macleay Valley Coast reveals its true allure during the quieter seasons when the pace slows down, the crowds clear, and nature unfolds its most intimate secrets. Travelling at this time can be friendlier on the wallet too, so why not make the most of it and book an extended trip? Embrace the luxury of time and allow yourself to be enveloped by the peaceful atmosphere that saturates this stunning region.
Not sure where to start? We put together some ideas to help you plan the ultimate relaxing escape in nature.
Relax on secluded beaches
From long sandy stretches to quiet bays and hidden inlets, you'll discover some of the most tranquil beaches in the country on the Macleay Valley Coast. Take a walk along the sweeping shoreline at Grassy Head Beach or Main Beach at South West Rocks, or float in the turquoise waters at Korogoro Creek. And be sure to pack your snorkel—this aquatic sanctuary is teeming with wonders, from mangroves to crabs, to a delightful assortment of fish.
For a blissful day of sun-soaked reading, relaxing and refreshing dips, make a beeline to Little Bay Beach. Take some lunch with you to enjoy at the nearby picnic area, or make your way to Horseshoe Bay, where you can treat yourself to fish and chips while taking in the coastal views.
Come sunset, witness nature's dreamy display over the water at Trial Bay Beach, one of the rare places along the east coast where this magical sight unfolds. Create an idyllic setting with a curated cheeseboard, a cosy rug and your favourite tunes as the sky is painted in breathtaking hues.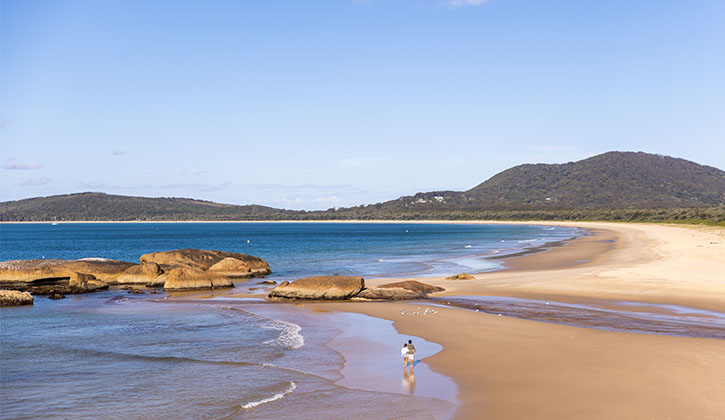 Ride the waves and recharge
Surfers have long understood the transformative power of riding the perfect wave to recharge the mind, body and soul. Along the Macleay Valley Coast, the Crescent Head Surfing Reserve beckons with legendary breaks and ample opportunities to really relax and let go. One such break is Crescent Head Point, known for its long, peeling waves that cater to surfers of all levels, from newcomers seeking their first ride to seasoned veterans chasing iconic right-handers.
But the fun doesn't have to end there. Discover more of the region and paddle out at Hungry Headline, Back Beach, or Point Plomer, each promising its own magic.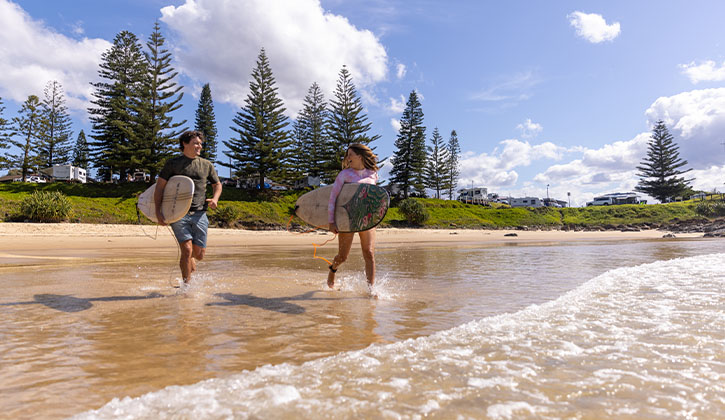 Reconnect with nature in national park
Whether you seek solace in the rainforest or yearn for magnificent coastline vistas, the national parks in the Macleay Valley offer plenty of opportunities to connect with nature.
Hat Head National Park is a must-visit for its lush rainforests and mesmerising trails. The Korogoro Walking Track is a good place to start, which loops through rare littoral rainforest and along coastal cliffs. Here, you'll enjoy stunning panoramic views, and the chance to see black cockatoos, kangaroo grasses and native wildflowers. Or, head inland to the Yarriabini National Park to meander amongst lush rainforest, tree-lined creeks and relaxing picnic spots.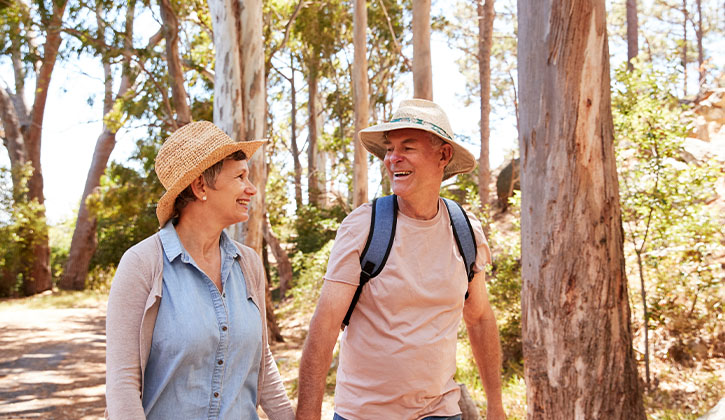 Encounter native wildlife
The Macleay Valley coastline is dotted with lookouts that offer stunning views of the ocean and marine life. From the top of Smoky Cape Lighthouse or Reservoir Lookout, keep your eyes peeled for playful dolphins or humpback whales breaching in the distance during their annual migration.
Birdwatchers, you'll also be in your element here, with so many coastal birds to spot along the sea. The Boyters Lane Bird Hide offers another peaceful haven where you can observe the wealth of birdlife in rehabilitated bushland, mangroves, and salt marsh. Or, if you crave a deeper connection (literally), a guided dive off the coast of South West Rocks is a must. Descend into the depths and be awestruck by the incredible marine life that thrives in these waters, like gentle grey nurse sharks, wobbegongs, rays and cuttlefish.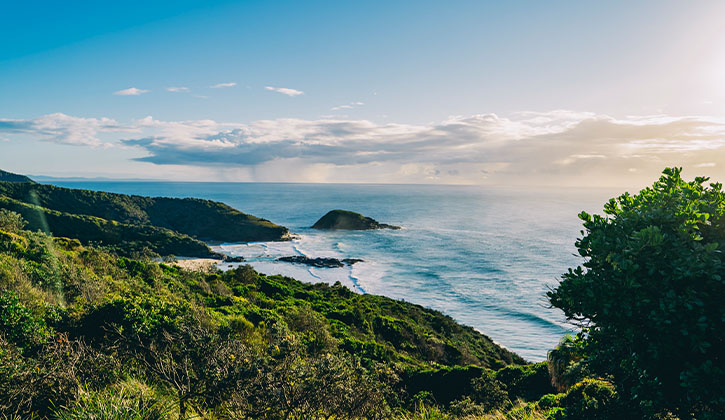 Image credit: Destination NSW
Unwind on the water
Explore the Macleay River and its estuaries by kayak, taking in the beautiful surroundings while spotting birds and wildlife along the way. Or, try your hand at paddleboarding at Back Creek, which offers a perfect blend of serenity and excitement. Glide atop the gentle currents of the river, where you can even challenge yourself with some yoga or meditation on your board.
Fishing enthusiasts will find joy along the river with its diverse range of fish species, including bream, whiting, mulloway and flathead. Test your angling skills from the riverbanks or embark on a fishing charter for a chance to catch prized fish in deeper waters. Alternatively, unwind and revel in the breathtaking scenery on a serene sunset cruise.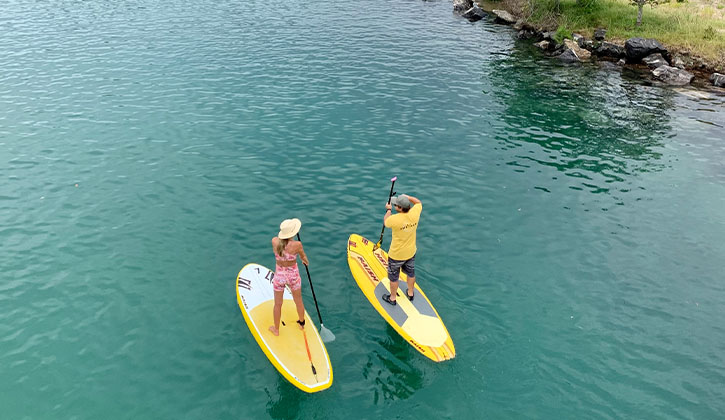 Stay on nature's doorstep
After a long day of relishing the great outdoors, you'll want to relax in comfort. Macleay Valley Coast Holiday Parks has five locations to choose from, all within easy reach of the region's best natural attractions. At Grassy Head, you can wake up footsteps away from the Pacific Ocean, Stuarts Point is a great base for fishing aficionados, Horseshoe Bay is perfect for families, Hat Head is a nature lover's paradise, and Crescent Head is a surfer's dream. But no matter which park you choose, you'll be sure to find the perfect place to unwind and reconnect with nature.