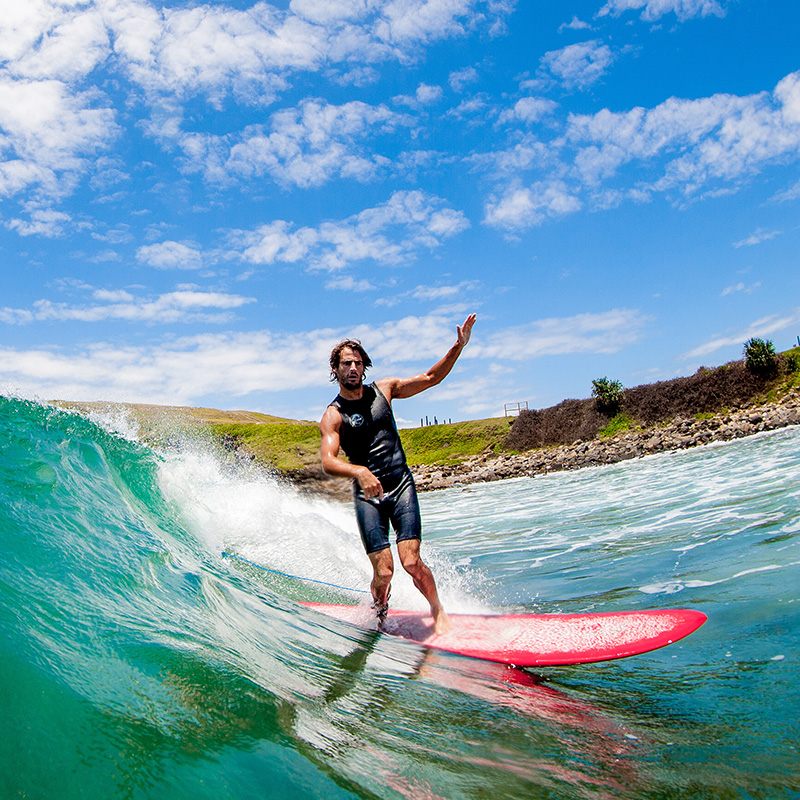 Whether you are a shredder, a cruising longboarder or just a frothing grom you'll find surf spots for you here at Crescent Head. The view from Crescent Head Holiday Park is enough to make any surfer give up their 9-5 job and live in a van on one of the waterfront sites overlooking the perfect righthand break.
Named as one of Australia's few National Surfing Reserves and featuring one of the longest right-hand point breaks in NSW, Crescent Head is the ultimate surfing holiday destination. The 16km beach has endless uncrowded beach breaks to search out when conditions allow, but the real jewel in the crown is the righthand pointbreak at the south end of the beach. Protected from the southerly winds and open to all but the most south of swells, this is one of the best breaks on the east coast and a must for the visiting surfer.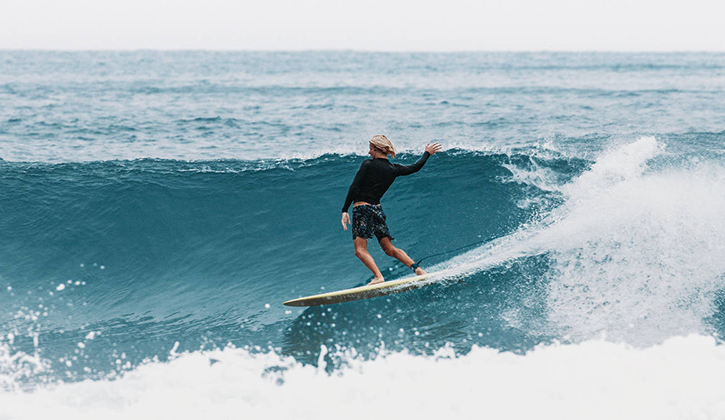 A careful walk (or toe-stubbing run) from the holiday park will lead you out to the jump off rock at the back of the point. On good days with a south-east or easterly swell above 4 foot, you'll find a fast tubing wave from the take off which runs along a mix of sand and rock bottom, taking you all the way through to the mouth of the creek. Suitable for all levels and surf craft on smaller days, bigger days see things wind up fast walls and fun cut back sections on the inside best reserved for experienced.
If the northerly winds are up it can be worth a trip to the back beach located just south of Crescent Head. The beach extends around 7km south to Racecourse Headland offering up various beach breaks dependant on the banks and usually better in smaller swells.
Racecourse and Delicate Nobby
Those looking to explore further afield can take a drive down the dusty Point Plomer Road and explore other breaks such as Racecourse and Delicate-Nobby. When conditions are right you can seek out mellow pointbreaks and the odd punchy beach break with only a few around.
Reached via a bumpy 4WD track from Port Macquarie or Point Plomer Road from Cresent Head, Point Plomer offers a long mellow righthander perfect for longboards and the odd wedgy left-hander on the southside of the point during small swells and northerly winds.
Why not come and experience the waves for yourself?
Watch the waves roll by from your site or cabin at our beachfront holiday park.
Check availability