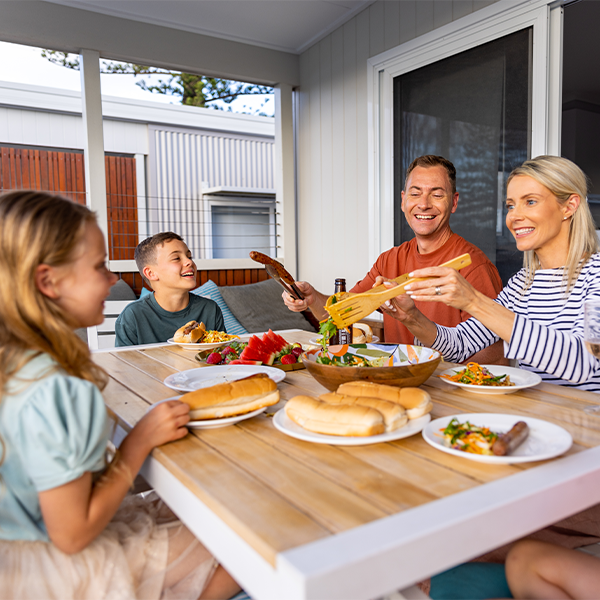 Renowned for its spectacular national parks and lazy beach hangouts, the Macleay Valley Coast is a holiday maker's paradise. But what happens when the sun retires and rain clouds rear their pesky heads? Luckily, the New South Wales hotspot is just as enchanting during wet weather. From stickybeaking through fascinating museums to keeping smiles on little faces in a retro games room, it's always a good time to explore the region.
1. Immerse yourself in culture
A total mud pit outside? Avoid getting soggy by visiting one of the region's museums. The Slim Dusty Centre is an obvious choice for good reason – it's filled with several enthralling zones to discover. The country music sensation, who was born in Kempsey where the centre is situated, is celebrated stylishly within its museum, complete with intimate memorabilia spanning the artist's career. An art gallery and café are also on-site.
While you're in that neck of the woods, the Kempsey Museum paints a detailed picture of the history of the Macleay Valley Coast including more than 40,000 photographs of the region dating as far back as 1830. While you're there, don't miss the Dunghutti-Ngaku Aboriginal Art Gallery, located right next door. Covering a brilliant range of works from both established and emerging artists, this collection is considered one of the country's finest.
Image Credit: Slim Dusty Centre
2. Take shelter at the pub
Have a tipple at one of the Macleay Valley Coast's much-loved watering holes. South West Rocks is a bit of a scene, and just a short stroll from Horseshoe Bay Holiday Park. Check out the popular Seabreeze Beach Hotel which offers a menu of quality pub favourites and an outdoor deck with plenty of coverage from the rain. The Riverside Tavern is another safe bet, with river views spied from its own fabulous deck shielded from the elements. Crescent Head, home to Crescent Head Holiday Park, also has the Crescent Head Tavern, a slick operation with plenty of locally sourced dishes. Inland from the coast is the little town of Gladstone. Here you'll find the beautiful, sprawling, and dog-friendly Heritage Hotel, filled with warm service and friendly locals.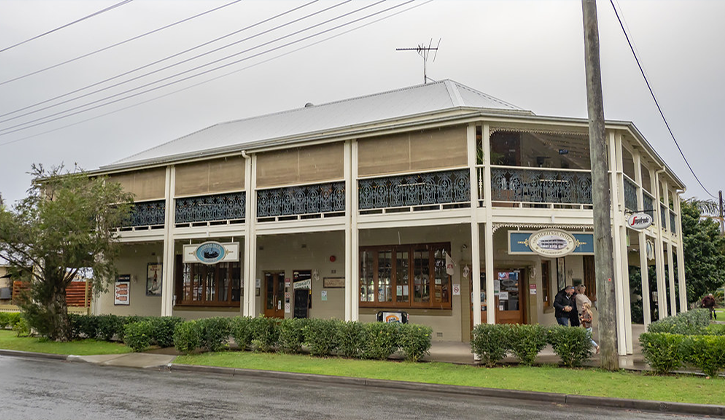 3. Get cosy in a kids' gaming retreat
Crescent Head Holiday Park's games room was certainly designed for kids, but grownups may also struggle to peel themselves away from their favourite childhood gaming machines. Super Mario, Pac-Man and Donkey Kong are just some of the machines installed in the space, which also features a flat-screen TV. Each stand-up machine features 2,000 games apiece, so this spot is guaranteed to nix rainy-day boredom.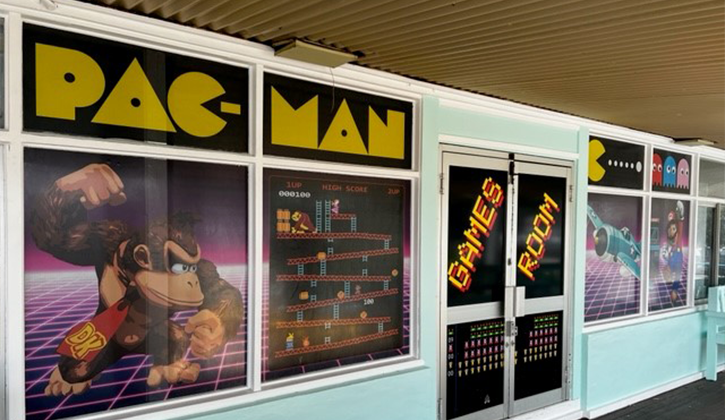 4. Smash a strike at the bowling alley
Get your game face on and hit Galactic Tenpin in Kempsey for fun with the whole family. There are eight lanes to accommodate crowds, plus the on-site Galactic Café serves up a surprisingly long list of tasty classics, including all-day breakfasts, toasties, fish and chips, burgers, hot dogs, Chiko rolls, sandwiches and salads. Air hockey and arcade games are also on hand to keep everyone entertained. Or, let the good times roll (literally) at Social Alley in South West Rocks. With its retro fit-out and vintage vibes, the atmosphere here is pretty darn cool. Bowl up a storm at this six-lane gem then fuel up with a bevy and a bite at the adjoining diner and sports bar.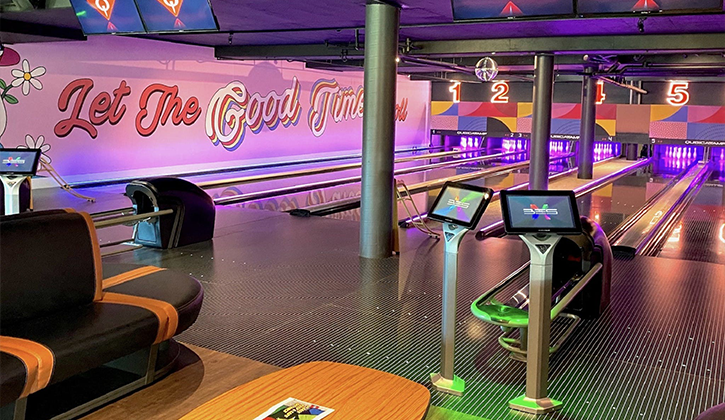 Image Credit: Visit NSW
5. Sample some quality craft beer
Savour the local delicacy by driving over to Bucket Brewery in Kempsey. The family-run business invites beer lovers to visit their cellar door for a sample of their creations which include dark ales, lagers, wheat beers and stouts. The brewery itself is maintained beautifully, and guided tours offer a thorough peek behind the scenes. You won't be the only ones planning a trip here if the rain's falling, so make sure you book your tasting or tour online before you make tracks.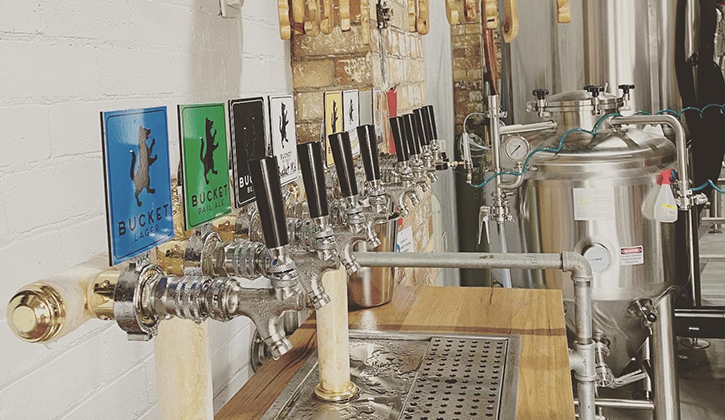 Image Credit: Bucket Brewery
6. Catch a movie on the big screen
The wet weather activities just keep coming in Kempsey. If you're keen to sit back and catch a recent blockbuster, grab tickets to a film at the Majestic Cinemas. The independent theatre screens all the new releases inside its four-cinema-strong Kempsey Central Shopping Centre location. Meanwhile in South West Rocks, there's a community venue called 6th Toe, which shows classic family films, mainly during school holiday periods inside the School of Arts Hall. To see if they're up and running during your visit to Macleay Valley Coast, check its Facebook page.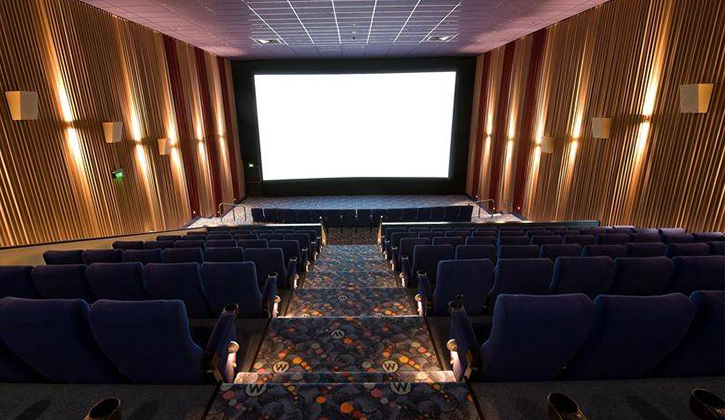 7. Lose yourself in a local library
With three individual branches operating throughout the Macleay Valley Coast, there's plenty of stories to be uncovered on a gloomy day. The Kempsey Library, South West Rocks Library and Stuarts Point Library all offer a sanctuary filled with fine literature during weekdays, and they're each open on Saturdays from 9am until noon. Special events are also scheduled during the school holidays, so check the Kempsey Shire Libraries website for more information and specific opening hours.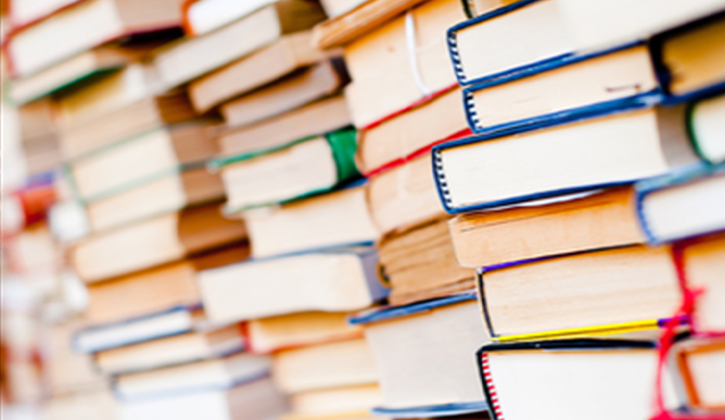 8. Indulge in some retail therapy
Looking for an excuse to treat yourself? A rainy day is your answer. There are some outstanding boutiques within the Macleay Valley Coast, each offering unique finds, so grab your umbrella and dive in. If it's clothing you crave, head to Crescent Head where Kahana and Moku is located. Garments created by local designer Karina Martin are perfect for laid-back beachside picnicking. Gladstone is another treasure trove of cute stores, including the Old Lodge Gallery Emporium with its art and homewares and Un4gettable 4evermore, with its fabulous gifts. South West Rocks is another busy shopping haven to flex your debit card.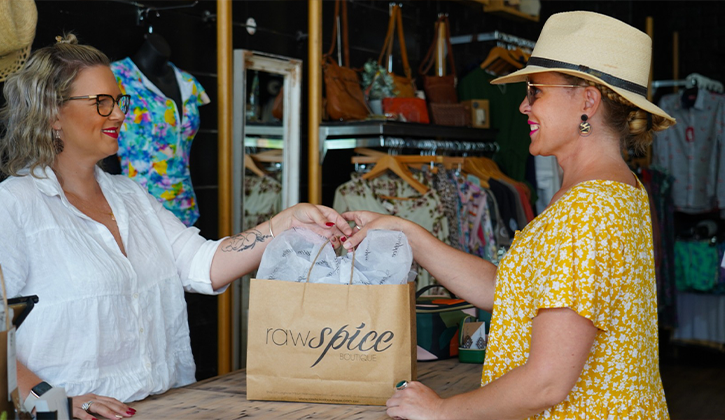 Image Credit: Rawspice Boutique