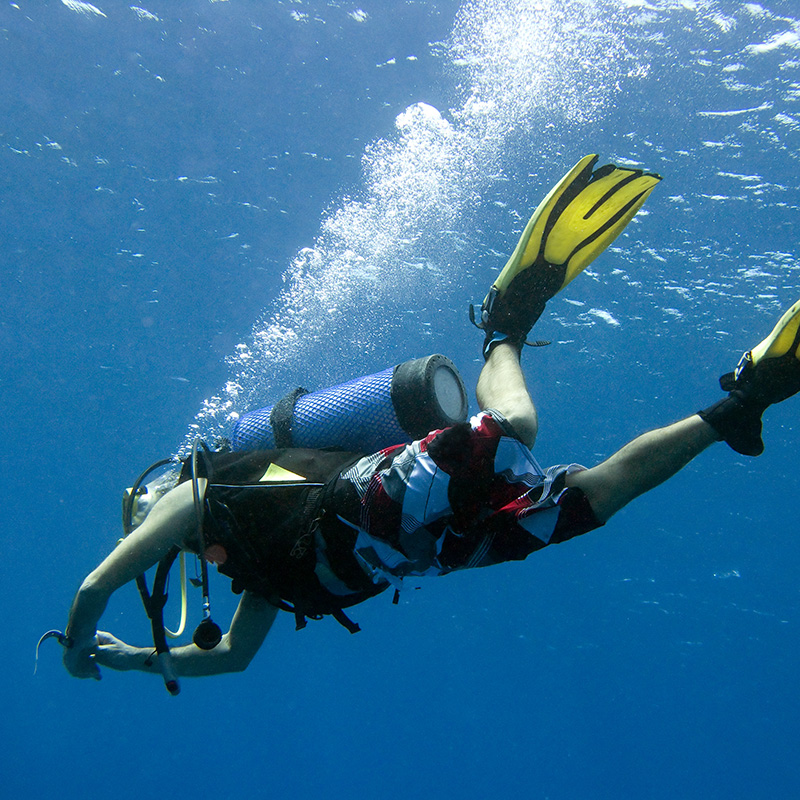 Whether you're an adrenaline seeker looking to test your ability in a maze of caves beneath the surface or you're simply looking to discover an underwater world filled with an abundance of marine life, the Macleay Valley Coast is a diving destination not to be missed. World-renowned for its clarity and quality, here is a list of the top 5 dive spots that every diver must visit.
To head out to any of the reef systems, we recommend joining a scuba charter. Operating year-round, weather permitting, and offering a wealth of local knowledge sure to give you the best experience possible, South West Rocks Dive Centre and Fish Rock Dive Centre are fantastic choices.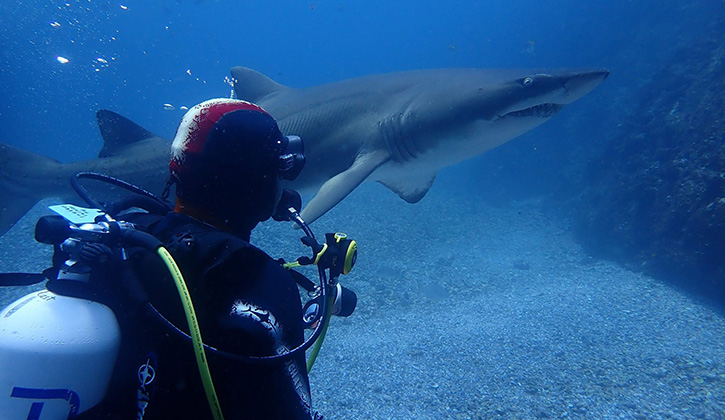 Attracting divers from all over the world, Fish Rock is known for its breathtaking cave dive that stretches 120 meters and is the largest in the southern hemisphere. One of the only places in Australia where you can travel through an ocean cavern, the rock and its surrounding waters is home to turtles, rays, eels and a huge variety of fish species. Making the rock an experience not to be missed is its colony of critically endangered grey nurse sharks which use the area for breeding and can be found in their masses year-round.
Moments from Horseshoe Bay Holiday Park, Lady Reef is positioned just off the headland at Horseshoe Bay and is accessible from the shore. Though a smaller reef system, don't let its size fool you as the area has it all. Filled with numerous species of fish, shrimp, cowries, cuttlefish, moray eels and crabs, the circle shaped reef is also home to colourful sponges and soft corals making it a relaxing dive spot. Coming in at a depth of 10 meters, the sheltered reef is a well-known spot for night diving.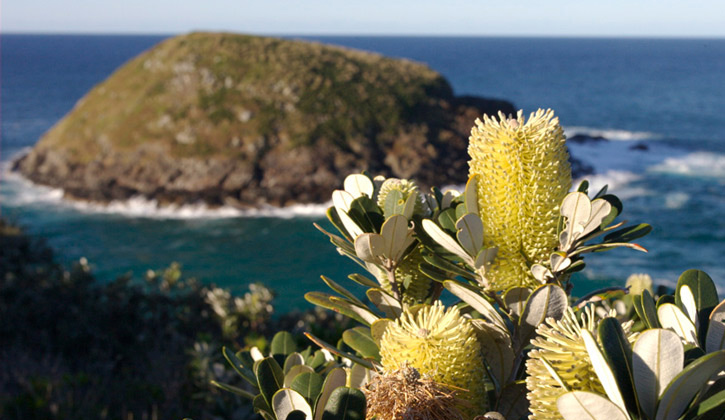 North of the Smokey Cape lighthouse lies Green Island. Surrounded by a rocky reef, the islands waters attract an endless number of fish species including large drummer, hundreds of bream and friendly local black fish as well as turtles, large rays and grey nurse sharks. With an average diving depth of 12 meters and maximum depth of 18 meters, the site is a favourite with both beginners and the experienced.
On the southern side of Smokey Cape Lighthouse lives another underwater treasure known as Black Rocks. The site is a fantastic spot for a second dive with depth ranging between 8 and 15 meters. The tropical corals are kept company by yellowtail, blue gropers, comb fish, lionfish and many other species. If you're lucky while diving you will also meet the large resident turtles and wobbegong sharks, making for a unique diving experience.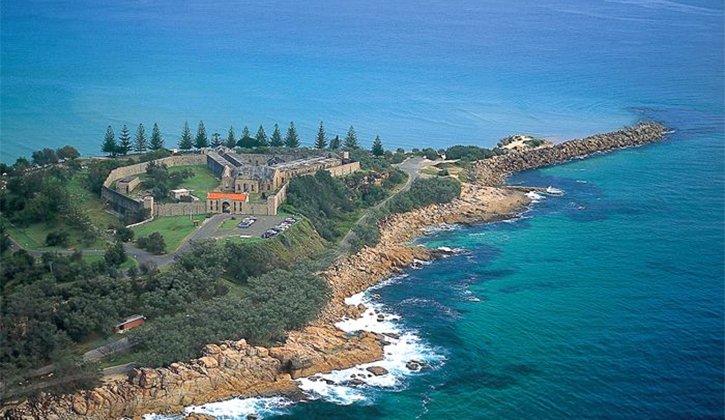 After you have visited the historic Trial Bay Gaol take a short boat ride to another attraction of the underwater kind. The Gaol Reef comes alive with marine life offering divers depth ranging from 6 to 12 meters, with the shallow reef system only accessible in suitable conditions. From its schools of bait fish, large schools of rays, abundance of crustaceans and huge array of fish specials to its moray eels and camouflaged octopus, the reef is a must for any diver visiting the area.
Come dive the Macleay Valley Coast for yourself
Horseshoe Bay Holiday Park is located on the beachfront of South West Rocks and offers accommodation including one and two bedroom cabins as well as sites.
Check availability